Attorneys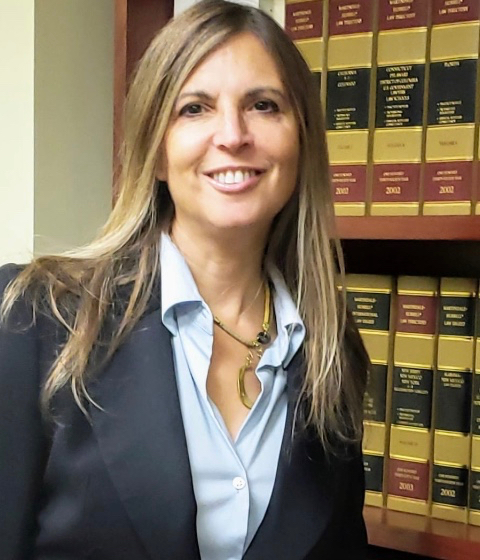 Merrill Robyn Cohen founded this law firm 25 years ago, in 1994. She is a cum laude graduate of the Benjamin N. Cardozo School of Law in New York City, where she was a Member of the Law Review. She has been named to the annual list of Super Lawyers in 2013, 2014, 2015, 2016, 2017, 2018, and 2019. This is a vetted list, limited to the top 5% of lawyers practicing in their specific area of practice, in this case, in Immigration & Naturalization law.
Merrill handles the most-complex green card and visa matters for her clients. She regularly represents clients for EB-1 and EB-2 National Interest green cards, H-1B, E, L, O and P visa petitions. She was profiled in New York Law Journal magazine and was interviewed in an article featured on www.cbsnews.com, where she was interviewed about EB-1 petitions, and asked her opinion on whether Melania Trump merited a green card in that category. She was also interviewed for a cover story in the New York Post, as well as People Magazine, ABCnews.com, and many other publications. She has lectured on immigration topics to other lawyers on numerous occasions, receiving virtually unanimous 4 star rankings from attendees and a 97% approval rating.
She was appointed to the Presidential Commission, received the Congressional Medal of Distinction, the Ronald Reagan Gold Medal and twice received the National Leadership Award. She is also noted in Who's Who of Executives and Professionals, and served as Honorary Co-Chairman of the Business Advisory Council. Merrill is a longstanding member of the American Immigration Law Association (AILA), and is admitted to the Appellate Division of the Supreme Court, the Second Judicial Department, State of New York and the U.S. District Court, SDNY and the U.S. District Court, EDNY.
E-Mail: mcohen@cohenlawfirm.com
---
Associate Attorney:
Tanya Alexander

Foreign Associate (Law School graduate, admitted to practice in the U.K.]:
Marwa Abdulla

Of Counsel:
Catlea Bobis
[Information about our attorneys will be updated shortly.]
Former Associates Include:
Deborah Klahr, currently serving as an Immigration Judge with the Executive Office for Immigration Review in New York City; Morgan Bailey, currently serving with the AAU (Administrative Appeals Unit) in Washington, DC; and Adam Cohen, currently Associate General Counsel, HR Legal & Regulatory Affairs for Memorial Sloan-Kettering Cancer Center in New York City.